We know that your information and business' security is one of your top priorities.
acSenSe implements state-of-the-art security measures to secure your applications and customers.
acSenSe runs on AWS infrastructure and relies on AWS's strengthened data center security.
We update all our systems regularly to block any attempt to exploit known vulnerabilities.
accSenSe implements security measures on top of those provided by AWS to assure that its security complies with the highest standards in the market.
acSenSe runs penetration tests frequently to test its security and resilience to cyber attacks.
acSenSe encrypts all data at rest and in motion to prevent unauthorized 3rd party exposure to the data you enter into our services.
Availability and Integrity
acSenSe is running from multiple zones and regions to provide continuous service with minimum downtime.
acSenSe's data is continuously backed up to allow fast and full recovery in case of data erasure or alternation.
acSenSe tests the effectiveness of its backups and restore procedures regularly to test the effectiveness of those measures and to be prepared for any scenario.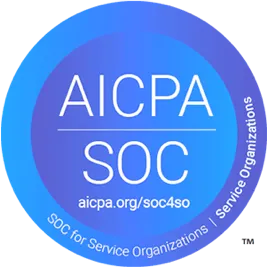 acSenSe has completed a SOC2 Type2 audit from September 1st, 2022, to February 28th, 2023. The full report is available upon request and signing of an NDA.
acSenSe employs strict security standards and measures throughout the entire organization.
All employees and contractors complete the accSenSe security awareness and data handling training programs annually.
All visitors to acSenSe offices are registered or accompanied by an acSenSe employee.
accSenSe has an extensive employee policy to protect all parties against exposure or damage. Processes are set to ensure that all employee devices comply with the security policy.